Gravity Works is always looking to add the best and brightest to our team.
We are currently looking for a front-end developer to join our team.
We don't want to ask you irrelevant trivia questions during the interview process, but we do want to learn about you:
Team Fit
If you get along with the team, you'll have more fun, be more willing to ask questions, and can solve difficult problems quicker. A bad egg can spoil the entire group, but you just might be who we need to push us to (1) use your recently-found, newest-favorite JavaScript library, and (2) take us to laser tag victory.
Passion
If you're passionate, you'll use your own time to learn new things, you'll enjoy coming to work, and you'll be more willing to start projects outside of your comfort zone. If you are a mover (for responsive design), a shaker (for mobile development), or a risk taker (for new technologies), we can't wait to hear from you.
Handle Pressure
We'll want to see you solve puzzles like you would as a team member. We might work under pressure, but we always have the support of our team.
Work Ethic
Will you be reliable, diligent, and give it your best? You'll need to, to be a part of our team. We love the challenge of simplifying complex information with sleek interfaces, organized data, and custom features; Gravity Works is constantly evolving, learning new techniques to turn "I have an idea" into "watch this" with cutting-edge websites and mobile applications.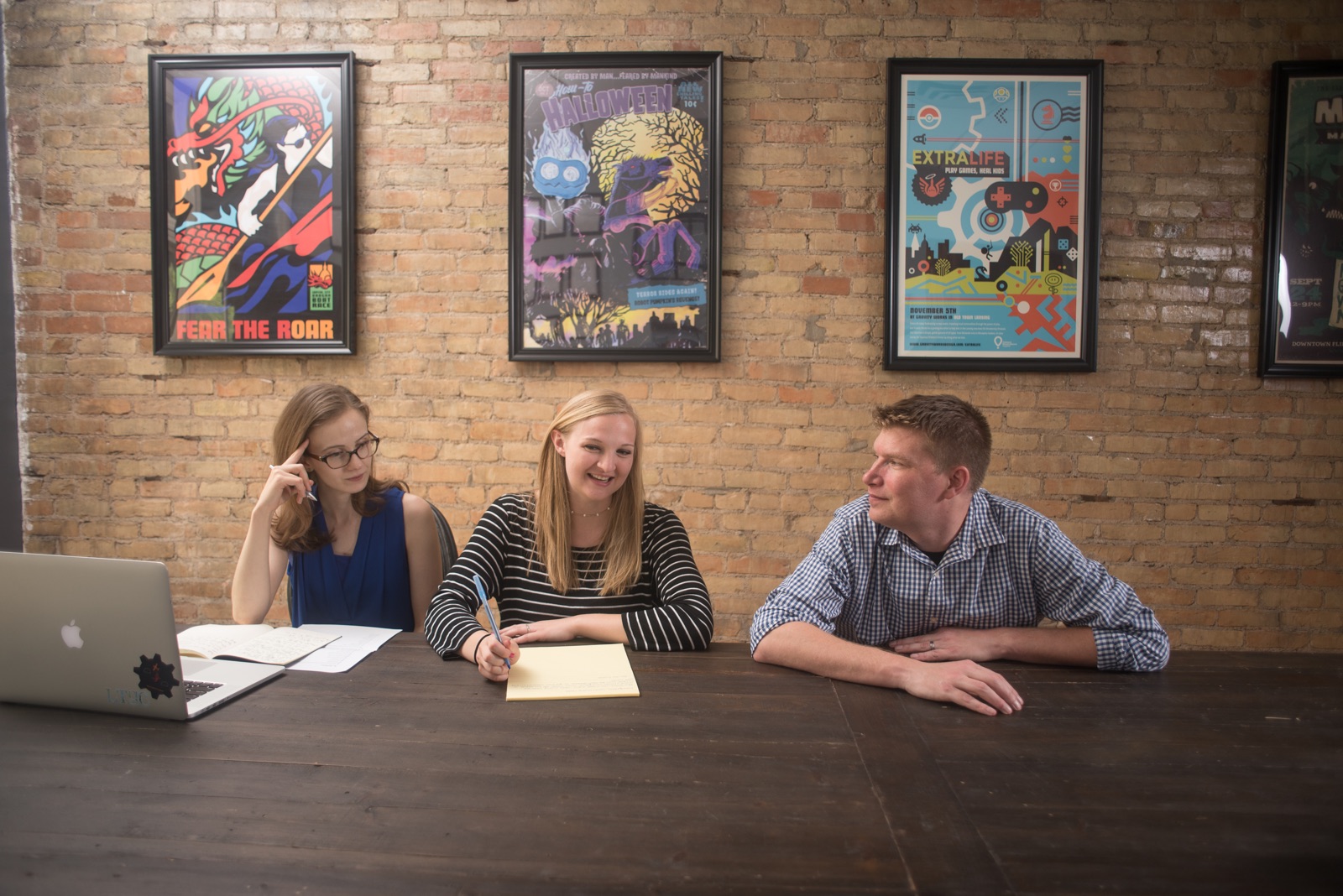 Our Work
We are constantly evolving, turning "I have an idea" into "you should see this" for growing franchises, government agencies, universities, athletic associations, and non-profits.
Our Culture
We're connected, innovative, and engaged
Gravity Works' team members include published authors
We're involved in our local community
Our experts are invited to speak across the country
We are built on skill, character, effectiveness, creativity, and quality
Gravity Works uses an Agile process
We Provide
A great office environment and flexible schedule.
Competitive salary plus a range of benefits, with medical and dental insurance, holidays and vacations (including your birthday and paid vacation for conferences), and conference attendance budget.
Gravity Works outings, from weekly Friday lunches, to annual company retreat attendance.
The opportunity to work on a wide range of interesting and challenging projects.
Like What You See?
We love people who are passionate, communicative, and care about doing things the right way. Sound familiar? Let's start talking.