Suburban Mobility Authority for Regional Transportation
For more than 50 years, SMART has offered convenient, reliable and safe transportation for Metro Detroit's largest counties–Macomb, Wayne, and Oakland. To continue expanding their trusted reputation, SMART worked with us to build a new website with scheduling and real-time tools. We also helped them cater to an important growing audience, mobile users.
43
bus routes available for tracking
11M
residents served by SMART
5235
stops across all routes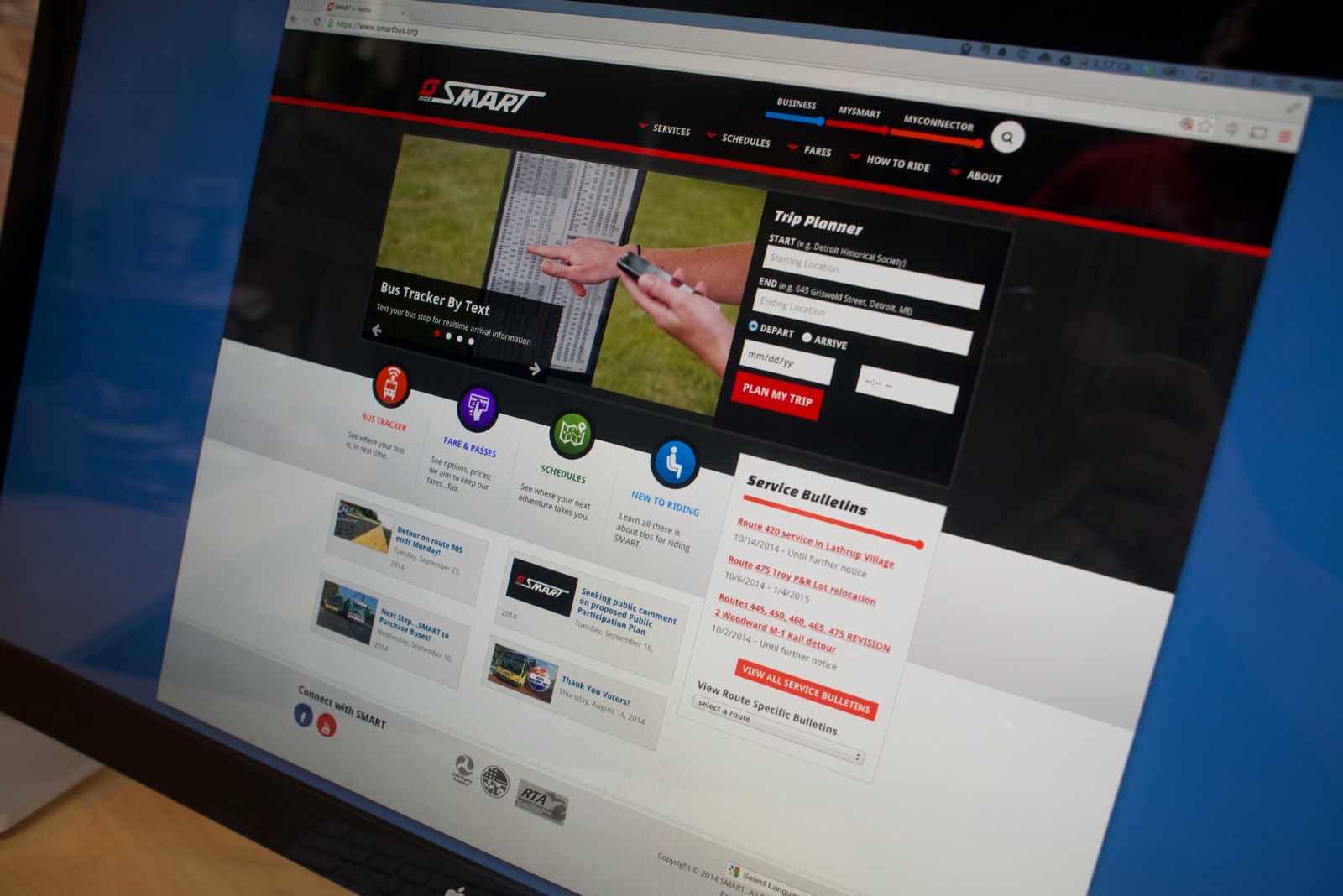 Results
The new website increased traffic and gave a boost to customer loyalty. Users now have access to accurate, timely information so they can feel confident about reaching their destination on time. As a result, the support center is receiving less calls about route information. SMART administrators have greater control over their messaging and are using the website to effectively attract new riders. Our technology solutions are helping SMART move in a bright, new direction.
75%
increase in mobile sales
Shortly after the project launched, SMART experienced a drastic increase in mobile usage. The SMART app has more than 70,000 downloads and a 4.2 rating in the Google Play Store.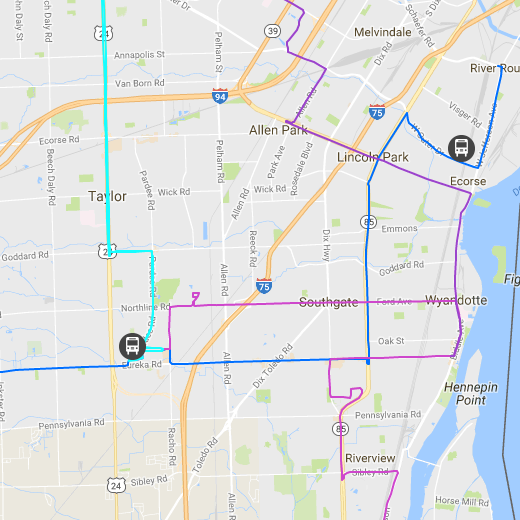 Real-Time Bus Tracking
A scalable system was created to support peak times, and days where ridership spikes. We added real-time tracking throughout the site, bringing Schedules, Routes, and Plan a Trip tools together for a truly seamless experience.
Employment
SMART employs more than 800 people throughout Southeast Michigan. The human resources team needed help to keep up with job postings. Oftentimes they were not consistent, and lacked the brand connection with SMART. We created a robust employment tool to streamline their hiring process.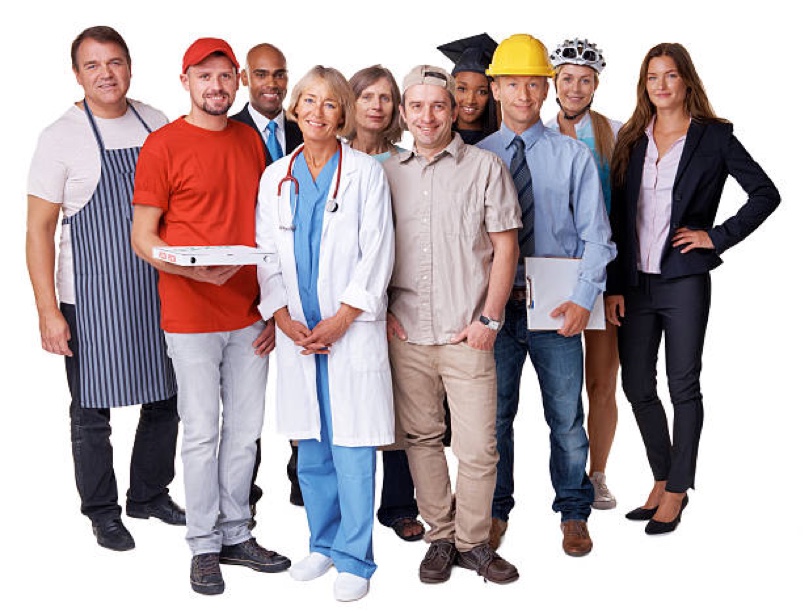 Schedules
It's a challenging task to display large amounts of data without overwhelming the user. We built a powerful scheduling tool, converting each GTFS schedule into an easy-to-view format that includes all stops and arrival/departure times.
Our team has performed more than 10 usability studies to ensure that riders are getting maximum functionality from this tool. These studies have led to major changes and feature updates.
Personal Dashboard
Each rider has a personalized dashboard, allowing riders to favorite stops, set alert preferences and see real-time data catered to their needs.
Real-Time Bus Visualization
We developed visual tracking tools to bring real-time data to life. By allowing riders to track the exact location of their bus along the route, we have created a truly integrated experience.
Process
Research-Based Development
Mobile First Design
We began the project by reviewing Google Analytics data and interviewing SMART stakeholders. This initial research revealed an important trend in web traffic; riders were much more likely to check route information through their mobile phone. Our approach to designing the new website was to make it as simple as possible for mobile users to access data and information on-the-go.
Research-Based Development
All decisions made during the development process were backed by initial research. We reviewed Google Analytics, talked with project stakeholders, and listened to riders to fully understand the needs of all user audiences. This approach ensured that we were building tools to meet everyone's desired goals.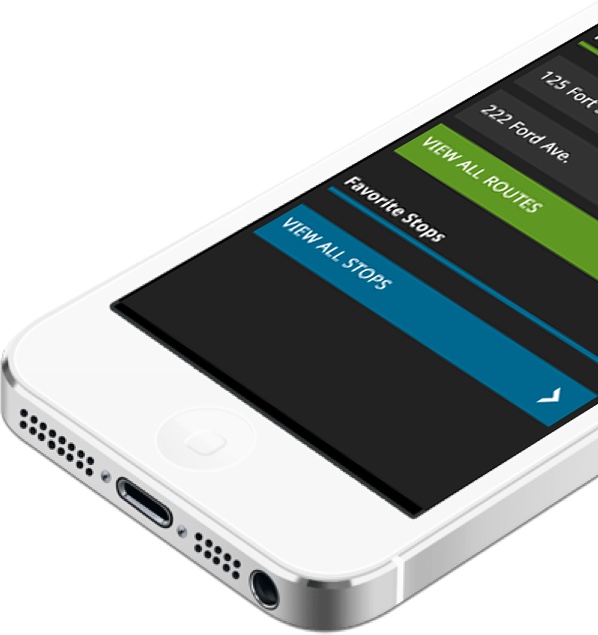 Accessibility
SMART serves a diverse ridership with different cognitive, physical, and cultural needs. It was important that the new website and mobile app was accessible to all riders. We followed WCAG Level A guidelines and integrated with Google Translate to offer multilingual support.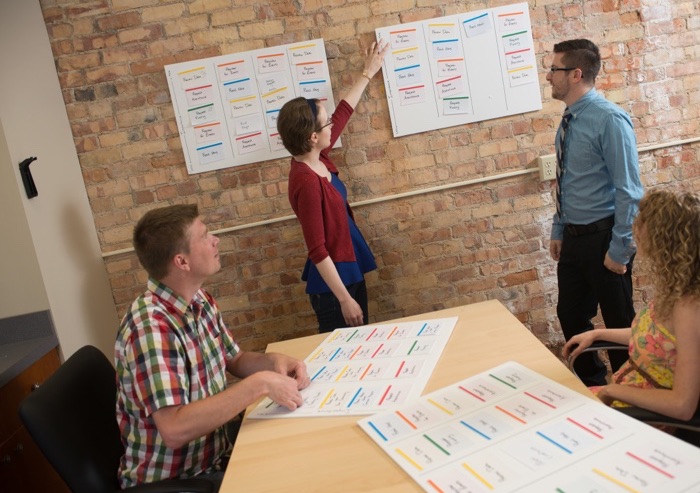 User Testing
To understand the needs of all audience groups, our team performed multiple in-person and online user tests. With each test, we reviewed the user's ability to understand the interface and complete specific tasks. In-person and online tests included the site structure, online store, schedules, and bus tracking tools.
We didn't realize what a positive impact this mobile app would have on our riders and staff members. It's really helped us bring our transit experience into a new age.
Beth Gibbons
Manager of Communications & Education, SMART
Like What You See?
We love people who are passionate, communicative, and care about doing things the right way. Sound familiar? Let's start talking.